Arctic Ecology Lab
at the University of Maryland Center for Environmental Science's Chesapeake Biological Laboratory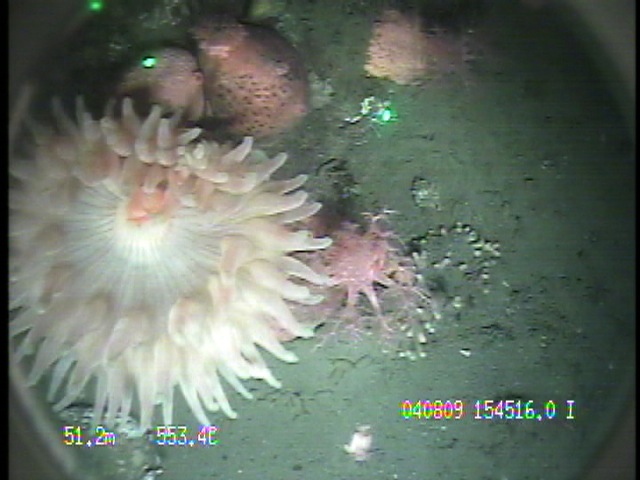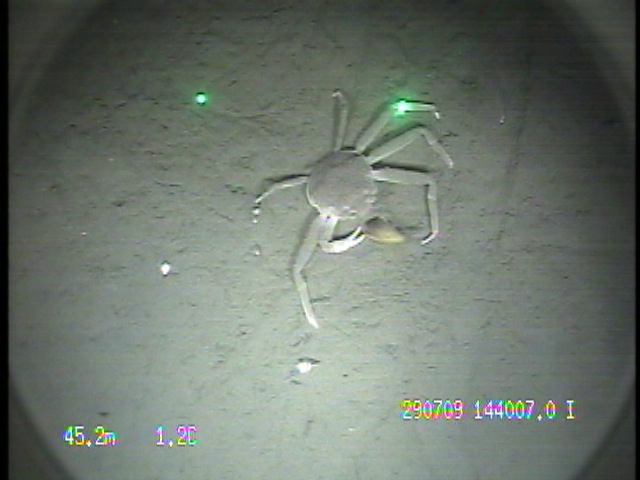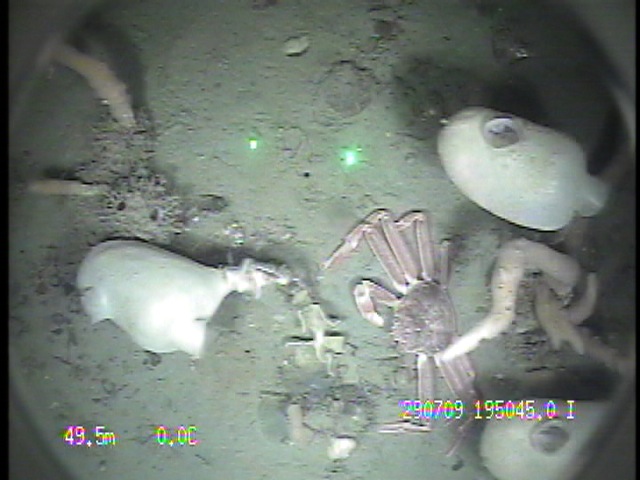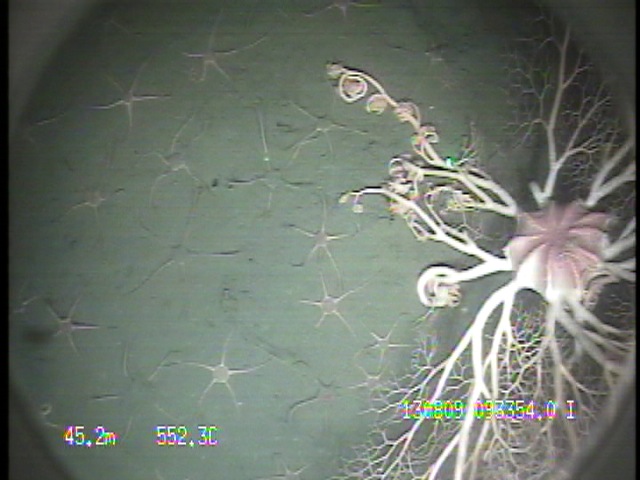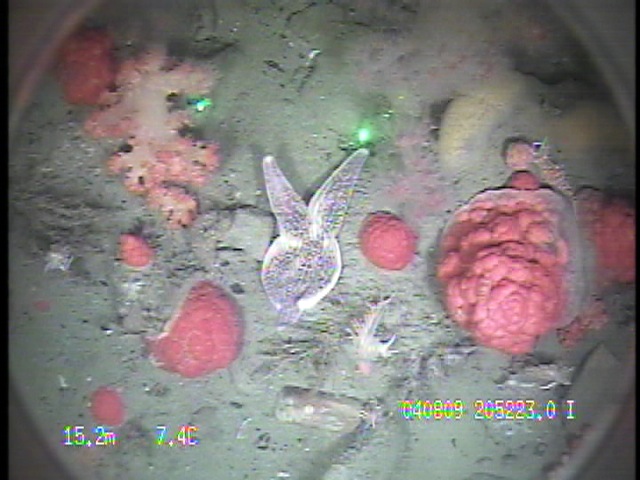 Seafloor Video Survey of the Chukchi Sea, 2009
During our summer 2009 cruise in the Chukchi Sea we recorded video footage of the seafloor at 41 stations. While at sea our collaborators (Brenda Konar, UAF) used these video to determine whether and for how long to deploy thier epibenthic trawl. We primarily used the video to capture broad scale patterns in epifaunal communities, which are important trophic links in marine ecosystems. We defined habitat types (see map and table below) based on general abiotic characteristics and the dominant fauna observed at each station. In addition we quantified the density (#/m2) of brittle stars (Ophiura sp.) and sand dollars (Echinarachnus parma) at sites where they were overwhelmingly dominant.
From the seafloor videos we characterized a patchy array of epifaunal habitats within the Chukchi Sea with the majority of stations dominated by brittle stars and an assortment of mobile epifauna (e.g., crabs, gastropods). Sand dollars dominated stations lying inshore near the boundary between Bering Shelf-Anadyr Water and Alaska Coastal Water.We found the highest densities of brittle stars in Barrow Canyon, a hot spot of biological activity.
To read our 2010 Alaska Marine Science Symposium poster comparing these habitats with those observed in the Northern Bering Sea click here.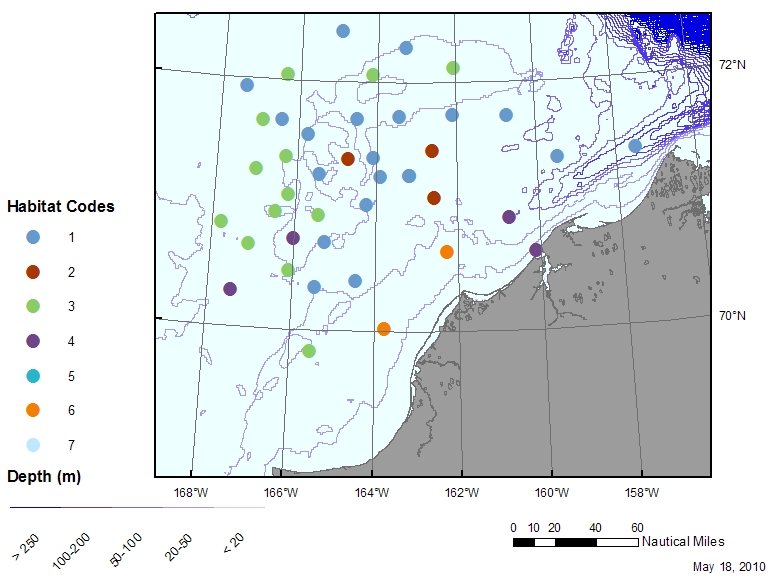 These 7 habitat codes correspond to habitats defined from seafloor video from the Chukchi and Northern Bering Seas. Habitat types '5' and '7' were not seen in our study area in the Chukchi Sea.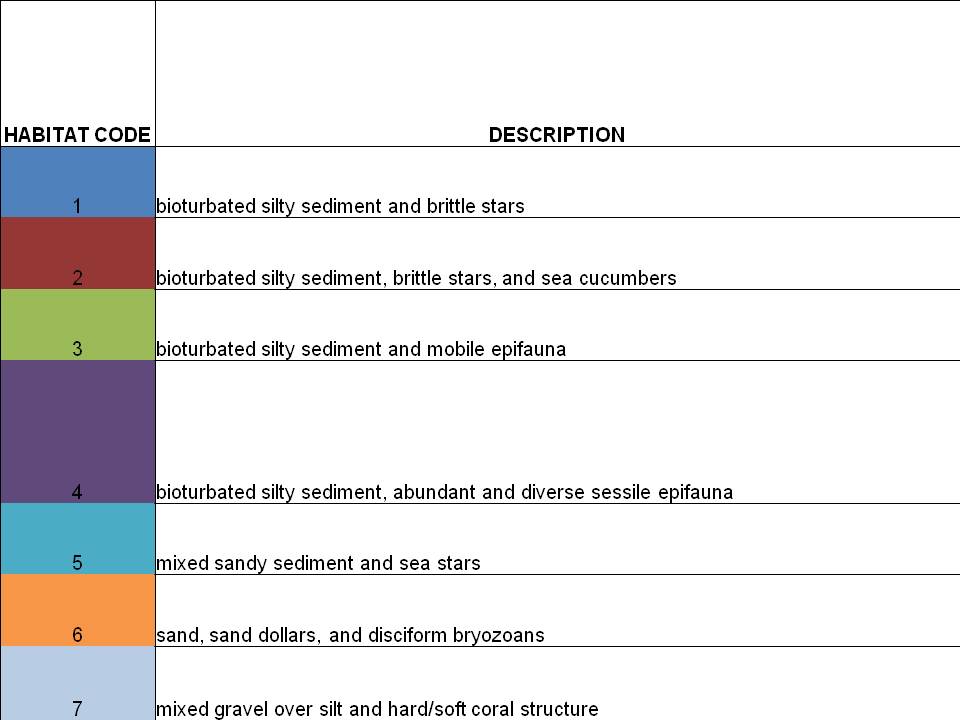 Click here to play example clips from the habitat types described above.
---
Underwater footage recorded at specific sites.
Click on the site name in the list below the map to view each video.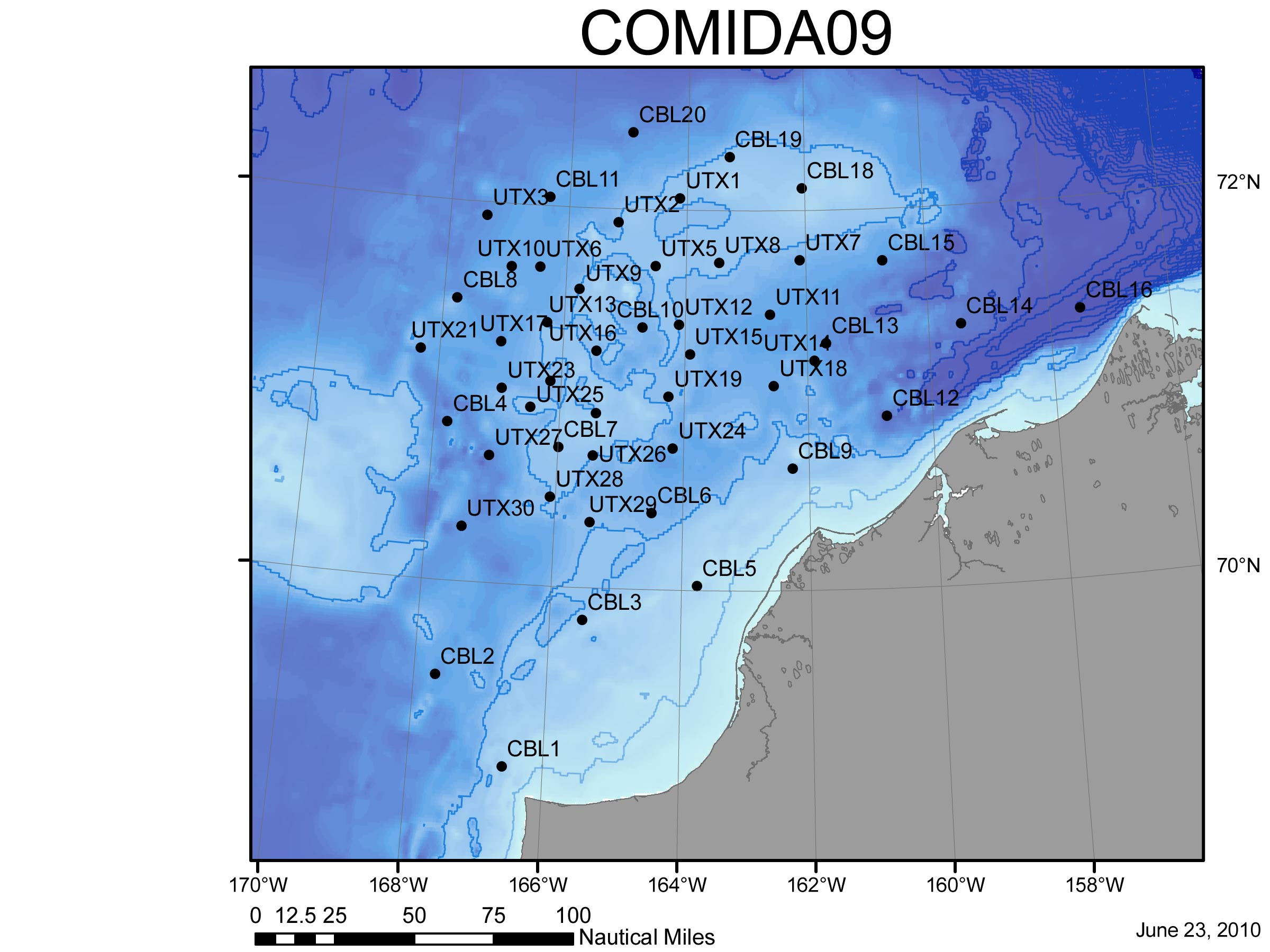 CBL3 CBL4 CBL5 CBL6 CBL7 CBL9 CBL10 CBL11 CBL12 CBL14 CBL15
CBL16 (Barrow Canyon) CBL18 CBL19 CBL20 UTX1 UTX3 UTX 5 UTX6 UTX7
UTX8 UTX9 UTX10 UTX11 UTX12 UTX13 UTX15 UTX16 UTX17 UTX18 UTX19